Des moyens prodigieux au service d'un cinéma de qualité :
Doté de moyens colossaux, Hollywood produit pour ce XXIè siècle des films d'une grande qualité plastique, aidé par des effets spéciaux très réussis (Men in black 2, Minority report). La science fiction utilise évidemment ces progrès technologiques (Spider-man 2). Avec The Dark Knight, Le Chevalier Noir, Christopher Nolan réalise peut être la meilleure aventure de Batman sur grand écran, et l'un des meilleurs films de superhéros.

Les studios mettent à profit les images de synthèse pour reconstituer des fresques historiques. C'est ainsi que Ridley Scott relance le peplum avec Gladiator. Le développement des effets pyrotechniques permet à John Woo de réaliser Windtalkers, film sur la guerre du pacifique, dont Nicolas Cage est le héros. Doté d'une affiche en or, Retour à Cold Mountain est un tourbillon romantique conjugué au souffle du lyrisme d'une vaste épopée.

Pirates des caraïbes : la malédiction du Black Pearlremet au goût du jour la grande tradition des films d'aventures maritimes.

Tom Cruise est le héros de Mission : impossible III, troisième épisode haletant et excitant, faisant de l'invraissemblance un art.
Le cinéma d'animation, avec les studios Pixar, utilise également toute cette technologie pour produire, pour le public jeune, des films à succès, comme Monstres & Cie. A la qualité des images, s'ajoute la volonté d'écrire des scénarios solides, et des dialogues savoureux ouverts à tout public. Ainsi, Shrek et L'âge de glace connaîtront de nouveaux opus.

Pour les adultes, Persepolis est une adaptation habile de la bande dessinée autobiographique de Marjane Satrapi, évocation habile du climat iranien.
La présence de cinéastes confirmés, et une relève prometteuse :
Tandis que David Lynch réalise l'impressionnant Mulholland drive, Steven Spielberg réunit à l'écran Leonardo Di Caprio et Tom Hanks pour jouer au chat et à la souris dans Arrête-moi si tu peux. Quant à Clint Eastwood, il ne décroche pas, mettant en scène Million dollar baby sur le destin douloureux d'une boxeuse, et réalisant un angoissant drame humain doublé d'un bon suspense, Mystic river. Adaptant le roman de Roald Dahl (Charlie et la chocolaterie), Tim Burton livre un film mélancolique, tendu, épatant et magique dans lequel Johnny Depp livre un grand numéro. Jim Sheridan signe avec Brothers un grand film, humain, sensitif et émouvant.
Le génie dramatique de Woody Allen est tout entier dans Match point dont les jeux de l'amour et du hasard nous captivent et nous tiennent en haleine. Tendre et féroce à la fois, il livre une méditation profonde sur l'éternel mystère de l'amour dans Vicky Cristina Barcelona.

Derrière la caméra, Tommy Lee Jones, qui signe avec Trois enterrements un drame intense et magnifique, réalise un coup d'essai et coup de maître.

No country for old men est un polar cruel et laconique qui marque le retour des frères Ethan Coen et Joel Coen. La distribution est évidemment de qualité, Javier Bardem méconnaissable en tueur cynique, et Tommy Lee Jones bouleversant en shérif vieillissant. Avec Burn after reading, les deux frères s'offriront une récréation, pour le plus grand plaisir du spectateur.

Inglorious basterds est un film ludique et jubilatoire, admirable de simplicité, d'aisance et de spontanéité. Mélangeant la guerre, l'horreur, le western spaghetti, QuentinTarantino concocte une oeuvre pop art, signant ici une belle lettre d'amour au 7ème art.

Avec ce mélange de détachement ultralucide et de colère qui est devenu sa marque, Gus Van Sant signe avec Harvey milk un hymne à la tolérance bouleversant.
En France, la présence des grosses pointures, comme Bertrand Tavernier (Laissez-passer), Claude Lelouch (And now… ladies & gentlemen), Alain Resnais (Pas sur la bouche) et Alain Corneau (Stupeur et tremblements), se fait peu à peu plus discrète, au profit d'une nouvelle génération de réalisateurs de talents. Ceux-ci doivent leur succès à leur inventivité visuelle, comme pour Jean Pierre Jeunet (Un long dimanche de fiançailles), ou le message de leur oeuvre (Liberté-Oléron de Bruno Podalydès et Cavale de Lucas Belvaux); ils doivent également le succès au type de cinéma qu'ils développent, souvent un cinéma social, comme La ville est tranquille de Robert Guédiguian.

En tout cas les personnages prennent une dimension importante, comme dans Les morsures de l'aube d'Antoine de Caunes. La famille Wolberg est un film iconoclaste qui révèle une jeune cinéaste très douée: 'Axelle Ropert. Abdellatif Kechiche met délicatement à nu certaines fractures de la société française dans L'esquive, puis, avec Vénus noire, livre une réflexion sur les dérives du colonialisme et la dialectique maître-esclave.

De nombreux acteurs passent derrière la caméra. C'est le cas de Yvan Attal pour Ma femme est une actrice, et de Michel Boujenah (Père et fils). Des comédiens-cinéastes continuent pour leur part d'écrire des films qui connaitront un franc succès. C'est ainsi que Michel Blanc réalise Embrassez qui vous voudrez, et Gérard Jugnot Monsieur Batignole.
En Grande Bretagne, Ken Loach continue son oeuvre dans le cinéma social, où il met en scène des petites gens au parcours chaotique et à l'avenir incertain (Sweet sixteen). Il tourne également une comédie hilarante avec Looking for Eric, rencontre entre un supporter mal dans sa vie et le double rêvé de " Canto " qui vient le visiter. Slumdog millionaire est un grand film populaire dans lequel Danny Boyle réussit à traduire toutes les contradictions d'un pays (l'Inde) en pleine mutation. Avec sa galerie de personnages irrésistibles et déjantés, Good morning England est une véritable bouffée d'air frais, qui célèbre le pop-rock britannique des années 60. Steve Mc Queen signe avec Hunger une oeuvre forte et dérangeante sur les conditions d'incarcération.

En Italie, Le caïman est une satire jubilatoire du système Berlusconi, dans laquelle Nanni Moretti nous parle de l'homme, de la société et du cinéma.

En Espagne, Pedro Almodovar signe Parle avec elle., dont la fulgurance baroque de ses débuts laisse place à un humour sombre et poétique, comme dans Volver qui offre à Penelope Cruz un de ses plus beaux rôles.

Le Danois Lars Von Trier, avec Dancer in the dark, prend très vite une envergure international, et Nicolas Winding Refn donne à Bronson une dimension hypnotique.

Les festivals du monde entier s'arrache le serbe Emir Kusturica (La vie est un miracle).

En faisant la part belle à l'humour macabre, l'Autrichien Wolfgang Murnberger mêle les genres avec délice dans Bienvenue à Cadavres-Les-Bains.
Les nouvelles stars :
Si des acteurs confirmés sont toujours très présents sur les écrans, comme Eddie Murphy (La famille Foldingue) ou Wesley Snipes (L'art de la guerre), des acteurs qui débutaient dans la décennie précédente deviennent très prisés par les cinéastes et bien sur plébiscités par le public. La performance de Nicole Kidman, Julianne Moore et Meryl Streep dans The hours donne un mélo qui tente de capturer le caractère impalpable du bonheur.


C'est ainsi qu'à Hollywood, des acteurs comme Kevin Spacey (Un monde meilleur), Russell Crowe (L'échange) et Samuel L. Jackson (L'enfer du devoir) enchaînent les films à succès. Les nouvelles coqueluches sont Ewan McGregor, à qui Ridley Scottoffre un rôle dans son film La chute du faucon noir qui traite du délicat problème somalien, et Colin Farrell, en tête d'affiche de Tigerland de Joel Schumacher. Dans Hôtel Rwanda, Don Cheadle est le directeur d'un hôtel de luxe, et devient le témoin du génocide rwandais.

Will Smith et Jamie Foxx réussissent d'extraordinaires performances en incarnant des célébrités, dressant ainsi le formidable portrait de deux hommes d'exception, respectivement du sport (Ali) et de la musique (Ray).

L'espagnol Javier Bardem a désormais une dimension international, notamment avec Les fantômes de Goya .

Ocean's eleven est un vrai régal pour les fans des stars, puisqu'il réunit toute une brochette d'acteurs, dont Brad Pitt, George Clooney et Julia Roberts.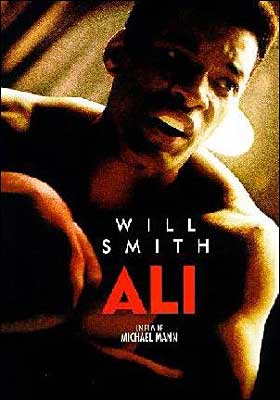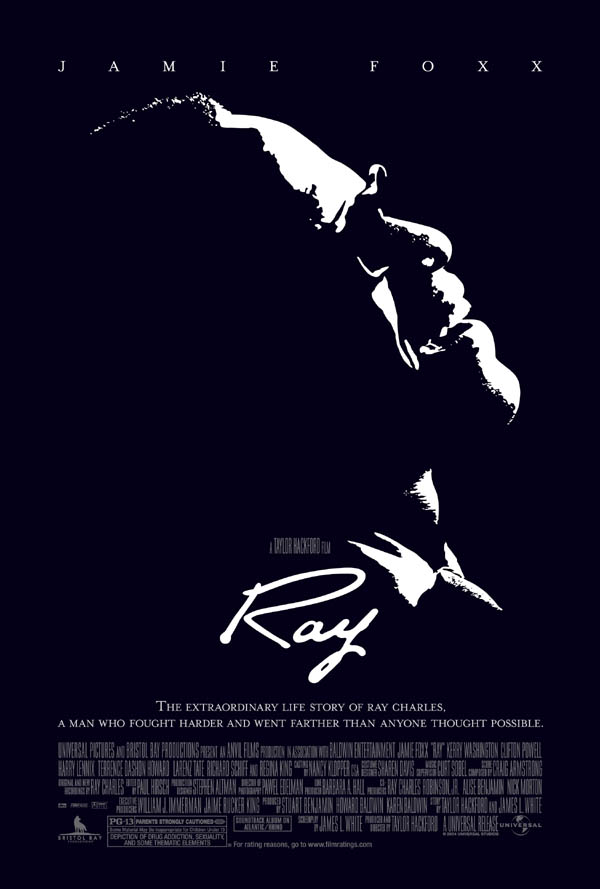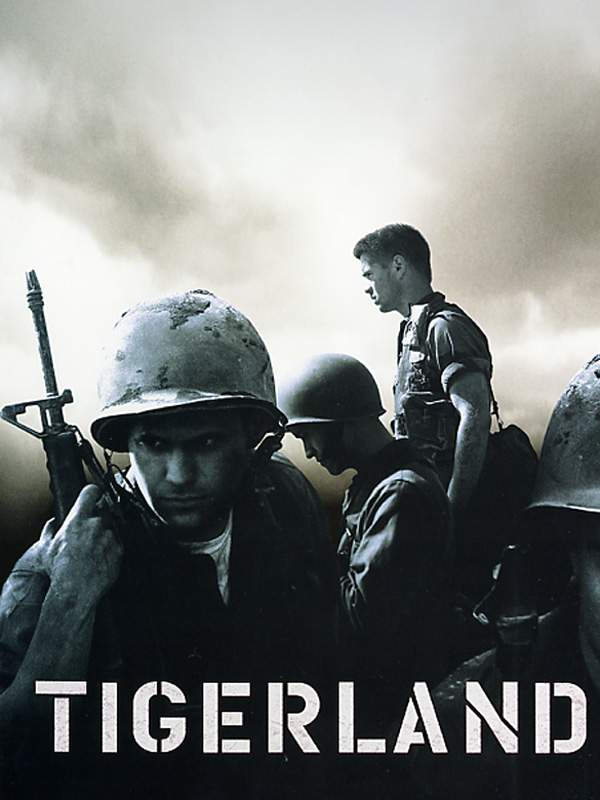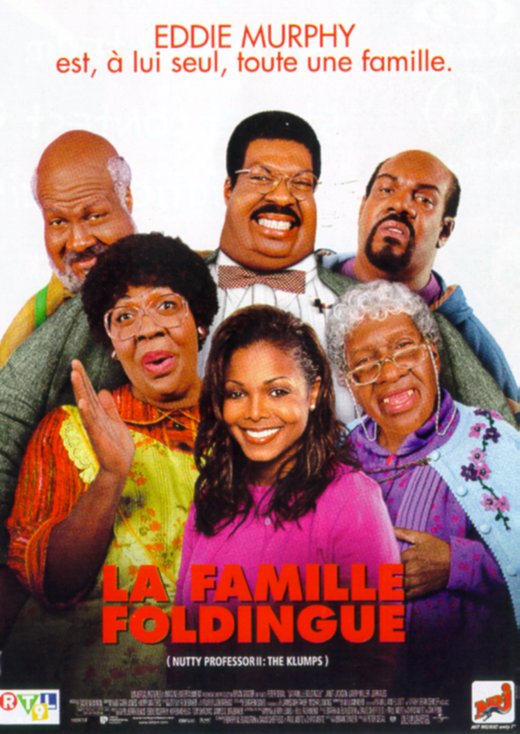 En France, c'est Jean Pierre Darroussin (Ah ! si j'étais riche) et François Berléand (Les âmes câlines) qui sont sollicités par le cinéma. D'une foudroyante intensité dans la peau du mauvais garçon en quête de rédemption, Romain Duris crêve l'écran dans De battre mon coeur s'est arrêté.

Incarnant, avec émotion ou dérision, le français moyen, ils jouent dans des films sans grand budget, mais à caractère social. Guillaume Canet met en scène et interprête Mon idole dont le personnage odieux et cynique à souhait est magistralement interprété par François Berléand. Emmenez-moi est une chronique bourrée de bons sentiments qui vaut surtout pour la prestation de Gérard Darmon, épatant en pochetron d'anthologie.

La révélation féminine du début des années 2000 est Audrey Tautou dont Jean Pierre Jeunet sait utiliser, à grand coup d'effets visuels, tous les talents dans Le fabuleux destin d'Amélie Poulain qui connaitra un grand succès. Marion Cotillard crée la surprise par son interprétation démente qui retrace l'âme d'une artiste et le coeur d'une femme, Edith Piaf, dans La Môme.
Les thrillers américains :
| | | |
| --- | --- | --- |
| Plus proche de la réalité, Steven Soderbergh met en scène Traffic, dans une série de saynètes où participent de nombreux acteurs, dont le remarquable Benicio Del Toro.Celui-ci joue donne également la réplique à Sean Penn dans 21 grammes, excellent puzzle peuplé de flash back et de personnages profonds. C'est d'ailleurs un retour au film choral, où un nombre relativement important de personnages s'entrecroisent, sans que l'un d'eux ne semble plus important que les autres. C'est le cas notamment de Fragments, qui met le paquet sur la dimension psychologique de ses personnages | Hollywood s'est trouvé un créneau au cours de la décennie précédente : le thriller. Ce genre cinématographique a vu l'émergence de véritables spécialistes. Au cours des années 2000, la production s'est encore accrue, avec son lot de stars. C'est ainsi que John Travolta enchaînera ces rôles (Opération Espadon), ainsi que Kevin Spacey (Ordinary decent criminal). Jodie Foster est troublante dans Panic room, tandis que Robert de Niro, dans The score, rivalise avec Edward Norton, jeune acteur prometteur. Clint Eastwood réalise Créance de sang, tandis que Leonardo Di Caprio et Daniel Day Lewis s'opposent dans Gangs of New York de Martin Scorsese. Trade: les trafiquants de l'ombre est un road movie qui montre sans concession la monstruosité du traffic sexuel au Mexique. | Bons baisers de Bruges est un film original et non dénué d'humour. Clint Eastwood joue des codes du thriller dans L'échange pour décliner une critique politique très virulente. Il offre aussi un superbe rôle pour Angelina Jolie. |
Les succès du cinéma français :
| | |
| --- | --- |
| Avec moins de moyens, d'autres films vont également contribuer à redonner au cinéma français ses lettres de noblesse. L'auberge espagnole de Cédric Klapisch est à cet égard un exemple type. De même, Thomas Gilou réunit la même équipe qui avait contribué au succès de son premier opus, et tourne La vérité si je mens ! 2. Le belge Benoït Poelvoorde se prend pour Claude François dans Podium, et Jean Dujardin incarne un Brice de Nice dont les répliques (J't'ai cassé !) seront reprises dans toutes les cours de récréation. De la même façon, la bande son du film Les choristes sera sur toutes les lèvres, Gérard Jugnot incarnant son personnage fétiche de " raté " au grand coeur. | A l'instar d'Hollywood, le cinéma français bénéficie, pour certaines productions, de gros moyens et d'effets spéciaux fort réussis. C'est ainsi que sont réalisés des films spectaculaires comme Le pacte des loups, Les rivières pourpres et Taxi 2, qui déplaceront des foules, atténuant ainsi le monopole des américains. Alain Chabat réunit toute une équipe de comédiens pour participer à l'adaptation de Goscinny et Uderzo, Astérix et Obélix : Mission Cléopatre. Ce film, aux dialogues savoureux et aux situations cocasses, connaîtra lui aussi un vif succès. |
Le plus grand succès du box-office français demeure Bienvenue chez les Ch'tis, seul film à avoir dépassé La grande vadrouille. L'histoire est pourtant simple et le budget très réduit: un fonctionnaire du sud, plein de préjugés, est nommé dans une petite ville du Nord où il découvre un endroit charmant et des gens accueillants. Kad Merad et Dany Boon forment un duo irrésistible dans cette comédie généreuse où la bonne humeur est contagieuse.

Les temps sont durs pour les jeunes qui restent de plus en plus tard chez leurs parents. C'est le cas de Tanguy, comédie savoureuse et jouissive. Dans Jean Philippe, Fabrice Luchini trouve un fabuleux terrain de jeu face à un Johnny Hallyday dans un numéro d'une réjouissante autodérision..

La graine et le mulet est le symbole d'un cinéma virtuose où le banal est spectaculaire et les comédiens, amateurs et professionnels, sont plus vrais que nature. Le récit de Entre les murs , teinté d'humour, est solidement construit. Son succès est due à la présence de jeunes acteurs d'un naturel confondant. Coluche, l'histoire d'un mec est une reconstitution juste et émouvante du célèbre comique français. Servi avec retenue par une pléiade d'acteurs, La rafle est un drame historique qui fait ressurgir un pan peu glorieux du passé de la France sous l'Occupation.
Les films plus intimistes
:
Toutefois le cinéma français reste fidèle à sa tradition de produire des films, à budget réduit, mais au scénario original, comme Une affaire de goût de Bernard Rapp, et servi par des acteurs de talent, comme dans Le coût de la vie ou Mon petit doigt m'a dit.

Ainsi Sergi Lopez joue les trublions dans Harry, un ami qui vous veut du bien et Dominique Blanc tombe très bas dans Stand-by. Isabelle Huppert est une nymphomane dans La pianiste, tandis que Daniel Auteuil est inquiétant dans L'adversaire, tiré d'un fait divers authentique et réalisé par Nicole Garcia. Jeanne Balibar est l'héroïne d'un chassé-croisé amoureux jubilatoire (Va savoir) dans lequel Jacques Rivette jongle avec les sentiments et les apparences.

Avec une rigueur et une humilité qui forcent l'admiration, Robert Guédiguian, dans Marie Jo et ses deux amours, parle de la nature humaine, de ses égarements et de son impuissance. Il offre du même coup à Ariane Ascaride un rôle en or, confèrant à son personnage une superbe dignité.

Olivier Dahan

, en réalisant Le petit poucet, fait preuve de belles trouvailles visuelles. On notera également l'étonnante performance de

Jacques Villeret

dans Effroyables jardins de

Jean Becker

, ou bien celle de

Catherine Frot

dans Vipère au poing de Philippe de Broca.

Le premier jour du reste de ta vie est une chronique familiale pleine de délicatesse. Darling, portrait d'une femme blessée, fait avant tout découvrir une grande actrice, Marina Foïs, bouleversante et complètement investie dans son rôle. Simon Werner a disparu… brosse le portrait de l'adolescence, avec ses chimères et ses mirages.
Hollywood produit également des films plus intimistes. Le secret de Brokeback Mountain est un drame humain, sobre et poignant, sur la complexité des sentiments. Little Miss Sunshine est la traversée rocambolesque d'une Amérique toujours en quête de réussite mais définitivement paumée, en perte de repères.

I'm not there est la radioscopie d'une légende, antibiographique. Un Dylan à la portrait chinois, implosé, émietté, dispersé. Crazy heart est l'histoire d'un vieux chanteur de country qui marche parfaitement à cause du personnage touchant de fragilité incarné par un Jeff Bridges impérial.

Par-delà le bien et le mal est une réflexion intelligente et sobre sur le destin d'un homme, à l'image de milliers d'autres allemands, embarqués dans une vague de haine, sans en partager les idées. Paranoid Park est un film vertigineux, dont le sujet n'est pas la culpabilité du héros, mais sa distance au monde réel.
Le cinéma écolo:
Les années 2000 sonnent l'éveil et la révolution écologique des esprits. Le citoyen devient éco-citoyen, et veut contribuer à sauver la planète d'une catastrophe que les générations précédentes ont négligemment menacées.

Evidemment, le cinéma reflète cette nouvelle mentalité, et le film-documentaire devient "tendance" et connaît un grand succès. Le peuple migrateur parle des oiseaux du monde entier, tandis que La marche de l'empereur raconte l'histoire singulière des manchots. Ces deux films, pourtant sans grand intérêt culturel, attirent beaucoup de spectateurs, émerveillés par d'extraordinaires images.

Avec Into the wild, Sean Penn signe un manifeste sur la liberté qui permet à chacun de réfléchir de s'interroger sur son propre destin.

Destiné à sensibiliser le public, Le jour d'après a exagéré les hypothèses scientifiques des météorologues, même si la menace est bien réelle.
Le cinéma engagé:
Comme dans les décennies précédentes, les cinéastes, soutenus par leurs maisons de production, n'hésitent pas à utiliser le contexte politique international, suffisamment riche en conflits. Ainsi, le massacre du Rwanda, l'incompétence de l'ONU pour intervenir, l'indifférence de la communauté internationale sont mis en image dans Shooting dogs.

Dans un autre registre, Indigènes est un hommage aux héros oubliés de l'Histoire de France que sont les tirailleurs africains. Traitant de la torture en Algérie, Mon colonel est un film brillant et engagé qui démonte les mécanismes de l'âme humaine confontée à l'indicible. Passé maître dans l'art de bousculer les certitudes les mieux ancrées dans l'esprit de ses compatriotes, Michael Moore s'attaque, non sans humour, dans Bowling for Columbine, à la prolifération des armes à feu. Le massacre de Columbine est d'ailleurs replacé dans l'orbite du cinéma par Gus Van Sant (Elephant).
Le cinéma dans le reste du monde:
Les anglais produisent des films à succès comme Billy Elliot sur les ambitions d'un garçon qui veut devenir danseur, ou bien des films insolites comme 28 jours plus tard, lorsqu'un homme se réveille dans un hôpital et découvre qu'il est le rescapé d'un cataclysme.

Au Canada, on retrouve tous les héros du "Déclin de l'empire américain" dans une suite réussie, Les invasions barbares

Les allemands réalisent un surprenant Good bye Lenin!, qui ironise avec l'occidentalisation de l'ex RDA. Porté par sa fidélité au polar de Stieg Larsson, Millénium, le film est un excellent thriller suédois qui n'a rien à envier aux références américaines.

Sous l'apparence d'une grande naïveté narrative, le film iranien Le cahier dénonce les ravages de la guerre en Afghanistan et pose la question du devenir des enfants qui sont imprégnés de violence dès leur plus jeune âge.

Rosario est un polar colombien cru et violent, avec comme toile de fond une société en perpétuelle explosion.

Mais c'est en Asie que l'on se tourne de plus en plus. Ainsi, les chinois mettent en scène Beijing bicycle sur les péripéties d'un jeune garçon qui se fait dérober son vélo dont il a tant besoin pour son travail. Au japon, le cinéma produit un film singulier, De l'eau tiède sous un pont rouge, délicieux de malice sur le plaisir charnel. Fidèle à leur tradition, les japonnais réalisent encore un manga, Le voyage de Shihiro, qui connaîtra un succès planétaire. Mother est un thriller psychologique sud coréen mâtiné d'humour noir, habité d'une tension dramatique dont on se délecte.
L'internationalisation du cinéma:
| | |
| --- | --- |
| | De plus en plus au cours des années 2000, les maisons de production de différentes nationalités regroupent leurs moyens pour produire des films. Ainsi, 101 Reykjavik est un film norvégien, français, danois, islandais et allemand, avec dans son casting l'espagnole Victoria Abril. Irina Palm est un film délicat qui touche droit au coeur en évitant le misérabilisme. |

Jean Jacques Annaud réunit des fonds allemands, britanniques, irlandais et américains pour tourner le spectaculaire Stalingrad, et Roman Polanski réalise Le pianiste coproduit par les français, les britanniques, les allemands et les polonais, et largement récompensé dans de nombreux festivals. Babel offre un casting international, avec un montage maîtrisé et un propos pertinant.