La suprématie américaine :
Après avoir sérieusement redressé la barre au cours de la décennie précédente, le cinéma américain s'installe très confortablement et de façon durable au cours des années 90. Les studios hollywoodiens ne cessent en effet d'imposer leurs productions, au point que dans les salles obscures américaines, seul 2% d'oeuvres étrangères parviennent à être diffusées sur les écrans.
| | |
| --- | --- |
| | La technologie a encore évolué, c'est maintenant l'ère de l'image de synthèse. Steven Spielberg crée d'impressionnants animaux préhistoriques dans Jurassic Park. A présent, la planète peut être attaquée par des extraterrestres (Independance dayde Roland Emmerich auquel répondra avec humour Tim Burton dans Mars attacks !) ou menacée par des astéroïdes (Deep impactou Armageddon). Des monstres extra terrestres de toute formes sont créés par Barry Sonnerfeld dans Men in black. Des scènes très réalistes de catastrophes naturelles peuvent être entièrement recréées, comme pour Le pic de Dante de Roger Donaldson. La science fiction y trouve enfin tout son attirail de gadgets du futur : Paul Verhoeven signe un impressionnant Total recall. Le jeune public se régale aussi avec Jumanji dans lequel des animaux de toutes sortes apparaissent d'une simple boite, et les aventures de Peter Pan sont portées à l'écran avec Hook de Steven Spielberg. |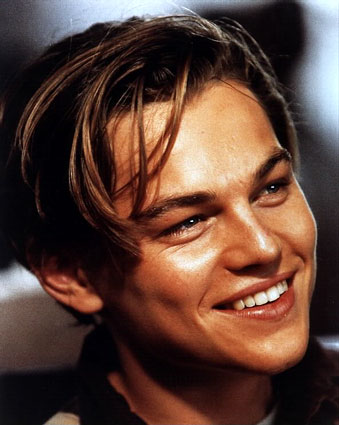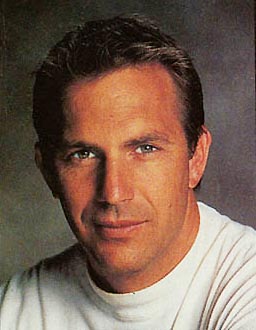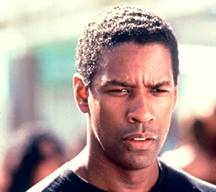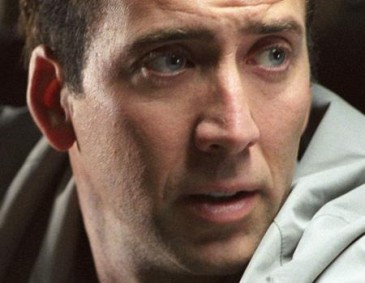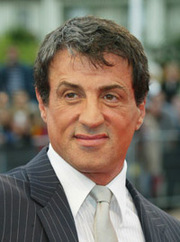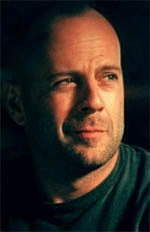 Le succès du thriller et du film d'action :
Conscient de leurs succès et du monopole qu'ils détiennent sur l'ensemble de la planète, les producteurs américains inondent le marché de films commerciaux, aux intrigues alambiquées à souhait (Souviens-toi l'été dernier, Usual suspects).

Barbet Schroeder

réalise ainsi plusieurs thrillers, dont J.F. partagerait appartement. Les frères Coen,

Joel

&

Ethan

, mettent en scène Miller's crossing . Nourri de références, pour son premier film

Quentin Tarantino

signe un déchainement baroque de violence avec Reservoir dogs.
Le " star system " battant son plein, on trouve encore de nombreuses vedettes pour se partager les rôles (et amener aussi de l'argent…). Citons

Christian Slater

(Broken arrow),

Alec Baldwin

(Guet-apens),

Tom Cruise

(La firme) et

Bruce Willis

(Sixième sens).

Anthony Hopkins

est l'impressionnant docteur Hannibal qui dévore ses victimes dans Le silence des agneaux.

De nombreuses vedettes se partagent l'affiche, comme Brad Pitt et Morgan Freeman dans Seven, ou Keanu Reeves et Sandra Bullock dans Speed. Souvent, le scénario est très manichéen, avec un gentil et un méchant. C'est le cas de John Travolta et Nicolas Cage dans Volte-face ou Al Pacino et Robert de Niro dans Heat. Quant à Harrison Ford et Tommy Lee Jones, ils jouent au chat et à la souris dans Le fugitif.
De nombreux films sont des adaptations de romans. C'est le cas de Basic instinctde Paul Verhoeven, adapté du roman de Catherine Tramell, et qui révèle la beauté sensuelle de Sharon Stone. Dans Jeux de guerre et Danger immédiat, Harrison Ford est l'agent Jack Ryan très crédible créé par le romancier Tom Clancy.
Des films d'auteur à succès :
En marge de ces films dont le but non caché est de rapporter une forte rentrée d'argent, certains cinéastes osent réaliser des films, sinon engagés (comme par exemple Philadelphia sur le sida et les discriminations honteuses qu'il produit), du moins originaux par leur mise en scène.

Toujours très attaché à la nature et à sa protection, Robert Redford réalise deux film de qualité : Et au milieu coule une rivière et L'homme qui murmurait à l'oreille des chevaux. Clint Eastwood tourne un film très romanesque, Sur la route de Madison, se partageant la vedette avec Meryl Streep. Alan Parker quant à lui, il réalise encore un film musical, Evita, qui retrace la vie d'Eva Peron. Tourné en Argentine, Madonna déclenche une hystérie collective chez les femmes qui n'avaient pas encore oublié la célèbre dame qui avait changé leur existence. Sling Blade est un film d'un humanisme désarmant, porté par la remarquable prestation d'acteur de Billy Bob Thornton, totalement méconnaissable .
La comédie américaine :
Même si elle n'égale pas la production des comédies françaises, la comédie américaine devient au cours des années 90 une sérieuse concurrente, avec des films de qualité. C'est ainsi que des films comme La famille Addams, Mary à tout prix ou Pretty woman occupent une place de choix au box-office.

Les stars du cinéma comique sont Whoopi Goldberg (Sister Act), Robin Williams (Madame Doubtfire), Eddie Murphy (Dr Dolittle), et surtout Jim Carrey, dont les progrès technologiques du cinéma, notamment les images de synthèse, vont lui permettre d'exprimer à outrance ses facéties dans The mask. Se sera le cas également pour Eddie Murphy qui tiendra sept rôles différents dans Le professeur Foldingue.
Certaines stars, cantonnées à d'autres genres cinématographiques, sont utilisées à contre emploi dans le cinéma comique. C'est le cas de Robert de Niro dans Mafia blues qui joue le rôle d'un parrain, redoutable tueur, mais qui s'effondre en larmes chez son psy interprété par Billy Cristal. Bruce Willis quant à lui est un curieux chirurgien qui va donner la beauté éternelle à sa femme et sa maîtresse dans La mort vous va si bien.
Pour être en réelle concurrence avec le reste du cinéma comique, notamment français et britannique, les cinéastes américains sont constamment à la recherche d'un scénario original. Ainsi

Harold Ramis

réalise Un jour sans fin dans lequel

Bill Murray

est un journaliste orgueilleux qui se retrouve prisonnier d'une petite ville dans laquelle il est contraint de revivre éternellement le même jour.

Jim Carrey

, dans The Truman show de

Peter Weir

, est la victime des media qui l'ont constraint, dès sa naissance et à son insu, à vivre en permanence dans une série télévisée. Fidèle à une vieille tradition, Hollywood parodie tous les films d'horreur ou thriller à succès des années 90 dans le film burlesque Scary movie.
La survie difficile du cinéma français :
Ecrasé par le cinéma américain qui détient le monopole du marché mondial de la production cinématographique, le cinéma français s'adapte pour survivre, quitte à prendre un casting américain pour faire rentrer les recettes, comme Luc Besson le fait avec Le cinquième élément. Les grosses productions sont extrêmement limitées : Patrice Chéreau réalise La reine Margot, et Gérard Pirès fait appel à l'équipe de cascadeurs de Rémy Julienne (de renommée internationale) pour tourner Taxi, dont le succès conduira à des inévitables suites. Claude Lelouch dispose également de moyens suffisants pour continuer son oeuvre, comme par exemple La belle histoire. Comme à son habitude, il réunit une pléiade d'acteurs de tout horizon. On lui reprochera même d'être trop opportuniste dans le choix de son casting lorsqu'il demandera à Bernard Tapie de jouer aux côtés de Fabrice Luchini dans Hommes, femmes: mode d'emploi.

Les moyens étant limités, le cinéma français se reconvertit donc à la simplicité, au retour à la nature.
La nouvelle " Nouvelle Vague " :
Au cours des années 90, un phénomène semblable à celui qui bouleversa trente ans plus tôt les années 1960, va donner une nouvelle vitalité à l'art cinématographique. Le précurseur de cette nouvelle impulsion est Eric Rochant, qui réalise Aux yeux du monde. L'innovation de cette mise en scène inspire de nouveaux venus dans le monde du septième art, et chaque année, une vingtaine de cinéastes présentent leur première oeuvre. Ainsi, Léos Carax tourne Les amants du Pont Neuf, Jean Claude Sussfeld présente Quand j'avais cinq ans, je m'ai tué, Martine Dugowson réalise Portraits chinois, et Jean Pierre Jeunot & Marc Caro co-signent Delicatessen puis La cité des enfants perdus.

Comme tous les nouveaux courants, cette nouvelle manière de filmer se démarque nettement du cinéma qui l'a précédé, en l'occurrence de celui pratiqué dans les années 1980, et, à la qualité standardisée qui entraînait peu à peu un déclin de l'innovation, il propose l'invention et la liberté. Quelques réalisateurs deviendront les symboles de cette nouvelle " Nouvelle Vague " : Cédric Klapisch (Un air de famille), Etienne Chatiliez (Tatie Danielle), Matthieu Kassovitz (La haine), ou encore Robert Guédiguian (Marius et Jeannette).
Evidemment, ce mouvement amène une nouvelle génération d'acteurs et d'actrices dont le talent est incontestable.

Fabrice Luchini

(L'année Juliette),

Jean Pierre Bacri

(Cuisine et dépendance),

Juliette Binoche

(Trois couleurs: bleu) et

Karin Viard

(La nouvelle Eve) vont symboliser cette nouvelle tendance. On pourra également citer

Jean Pierre Darroussin

(Le poulpe),

Sandrine Kiberlain

(Rien sur Robert),

Yvan Attal

(Mes amis),

Elsa Zylberstein

(Je veux tout),

Elodie Bouchez

(La vie rêvée des anges),

Marie Trintignant

(Des nouvelles du Bon Dieu) et

Judith Godrèche

(Paris s'éveille).
Le triomphe de la comédie française :
Si tous ces comédiens et cinéastes ont largement contribué à renforcer le patrimoine français du cinéma, les principales recettes viennent une fois encore de la comédie. De nombreuses comédies à succès ont en effet été produites au cours de cette décennie. L'entrée d'argent a été d'autant plus considérable qu'elles ont toutes été réalisées à peu de frais. On retiendra Les visiteurs de

Jean Marie Poiré

, dont le " okay " lancé par

Christian Clavier

deviendra célèbre ; Les trois frères de Didier Bourdon & Bernard Campan qui porteront à l'écran l'esprit des " inconnus " qui a fait leur gloire sur scène et à la télévision ; et Le dîner de con de

Francis Veber

avec un impayable

Jacques Villeret

.
Le cinéma britannique :
La Grande Bretagne continue de tourner des films burlesques. Ainsi, le succès d'Austin Powers conduira à des suites encore plus délirantes. De même, le succès télévisé de Rowan Atkinson le conduit à porter à l'écran son célèbre Mr. Bean.


Enfin, Pierce Brosnan s'avère être un excellent nouveau James Bond dans Goldeneye.
Le reste de la production cinématographique :
Ecrasé par la suprématie américaine, la production cinématographique dans le monde demeure assez pauvre. En Italie, seul Roberto Benigni surprend en tournant l'excellent La vie est belle dans lequel il parvient à faire rire malgré la gravité du sujet (les camps de concentration nazis). En Espagne,

Pedro Almodovar

impose encore son talent au cours de cette décennie, en réalisant Talons aiguilles.